2006 Ford F250 XLT
2005 Lance Max 981 Camper
This was our 2006 Ford F250 XLT Supercab 4x4 Long Box w/ 6.0L Powerstroke Turbo Diesel. We sold it to make way for the Gulf Stream Bounty Hunter, it was in mint condition with just 44,000 miles, with FX4 Suspension Package, Bedliner and Tow Package. MSRP was over $44K in 2005. We also purchased the Lance Camper pictured below. The first set of photos shows the camper on the truck with the new load range G 14 ply Michelin XZE tires mounted on 19.5" Vision wheels.. Additional older photos show the original 18" wheels with off road tires which were inadequate for carrying the heavy camper. Besides the tires and wheels, I also added an extra set of leaf springs in the rear, making this the equivalent of an F-350. I also added rear air springs with onboard compressor, a rear sway bar and front cabover stabilizer struts, plus a TowBeast Class V tow hitch to handle the extended towing bar. $6000 in extras altogether! These modifications made the truck very stable under load.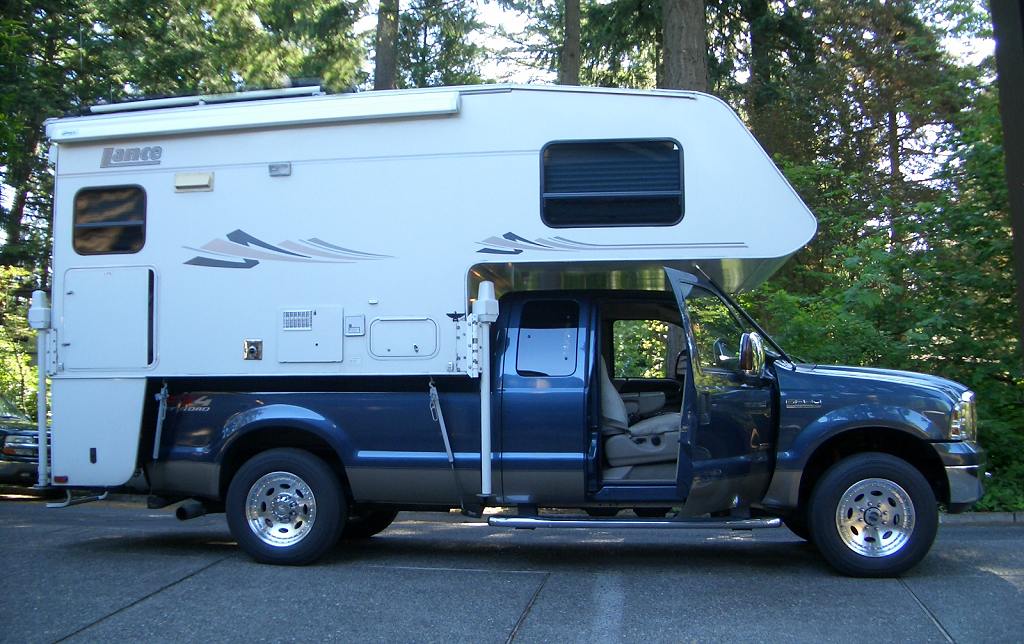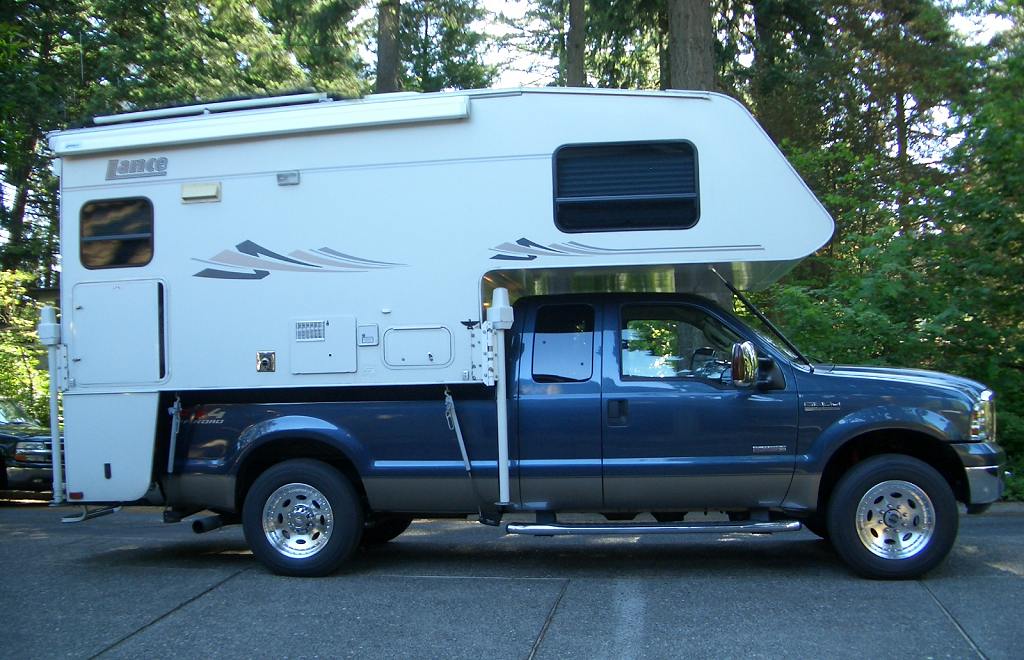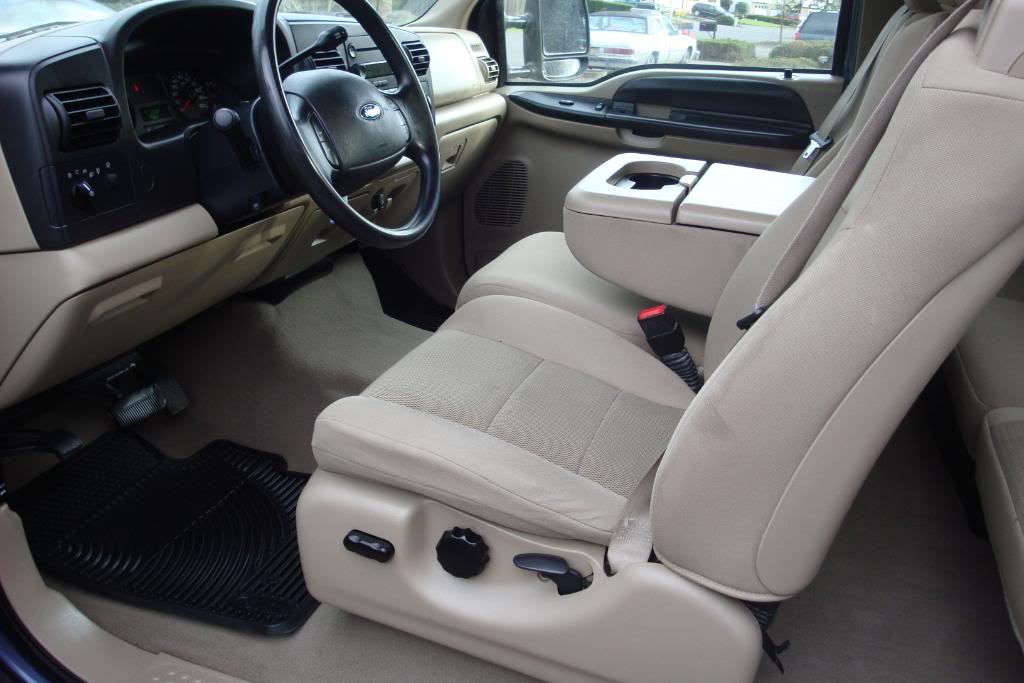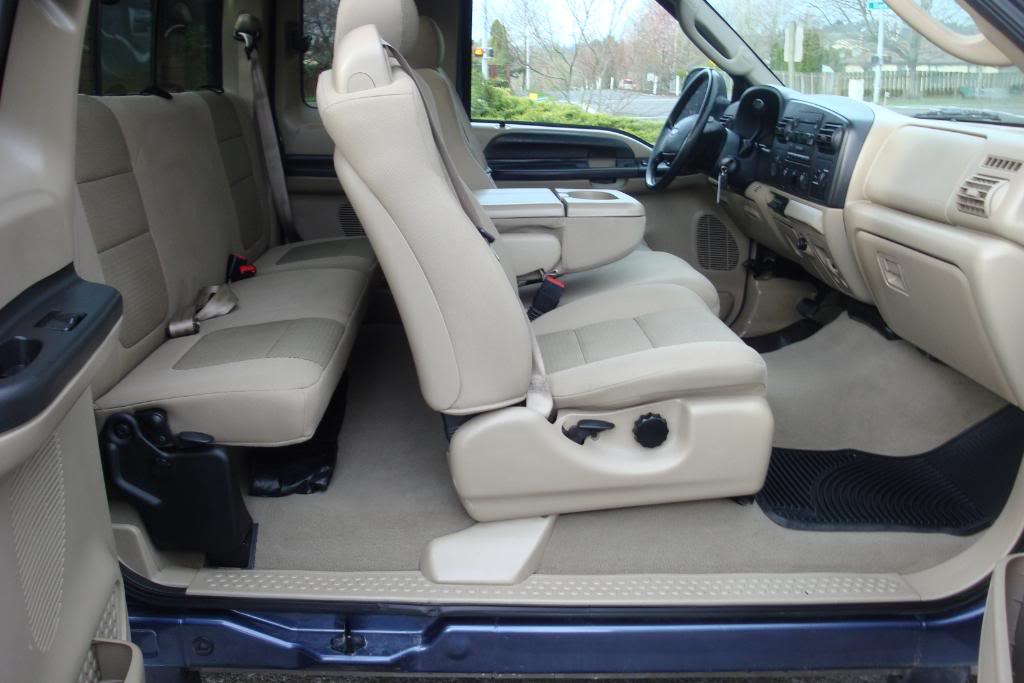 For towing a large boat behind an RV, a big diesel truck pickup truck with camper is the obvious choice for a number of reasons. Designed with a lightweight all aluminum cage constuction, it features a slide out on the driver's side. It's fully self contained for either battery, propane or electrical hookups, and has dual batteries with solar panel charging system. It came fully loaded with a nice kitchen featuring a 3-way Norcold refrigerator/freezer, convection/microwave oven, 3 burner gas stove, double sink, etc. It has a bathroom with shower, a full queen bed in the cabover section, CD and DVD entertainment system with speakers indoors and out, flatscreen TV with both satellite and analog antenna, three roll up awnings, along with heat, A/C with digital wall thermostat and a builtin propane powered generator. With the wireless remote Atwood Jacks, getting this on and off the pickup is a piece of cake. Other optional extras include a pop open skylight over the bed with screen and blackout curtain, mint green interior trim package with removable carpet kit, full width Yakima roof rack, extra sturdy roof ladder, and fast gun tie downs. MSRP on a new Lance comparably equipped is about $42K.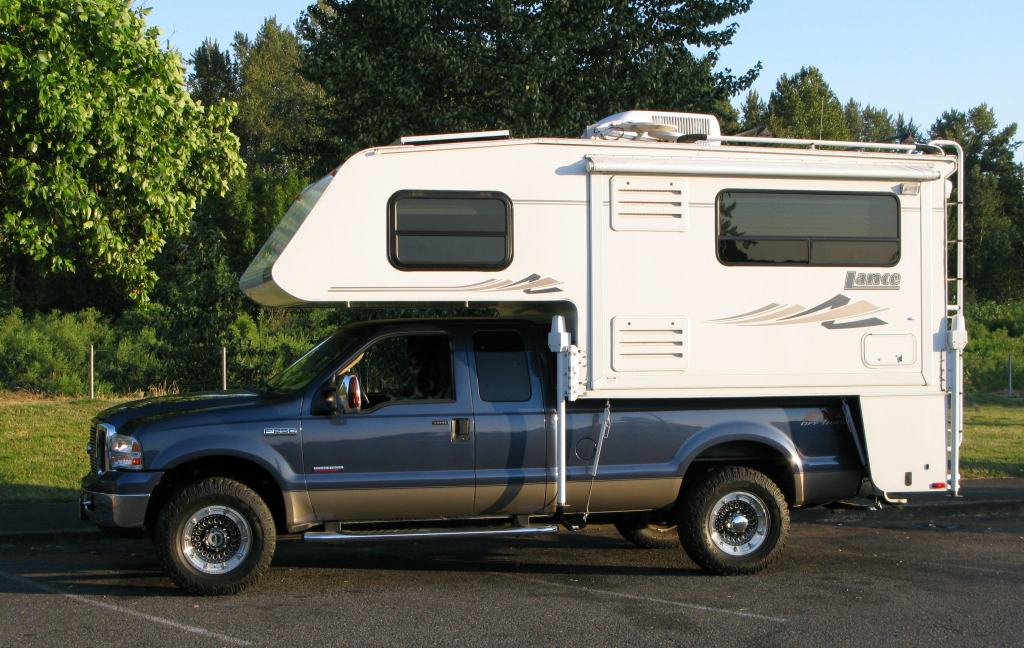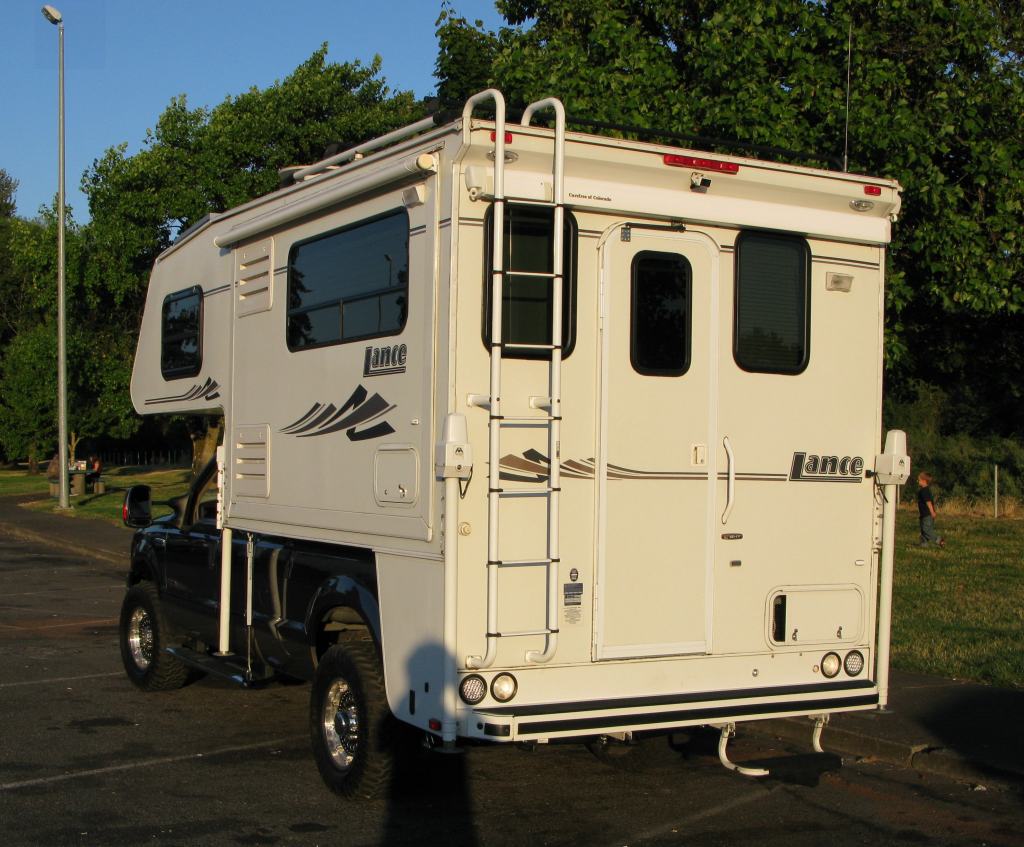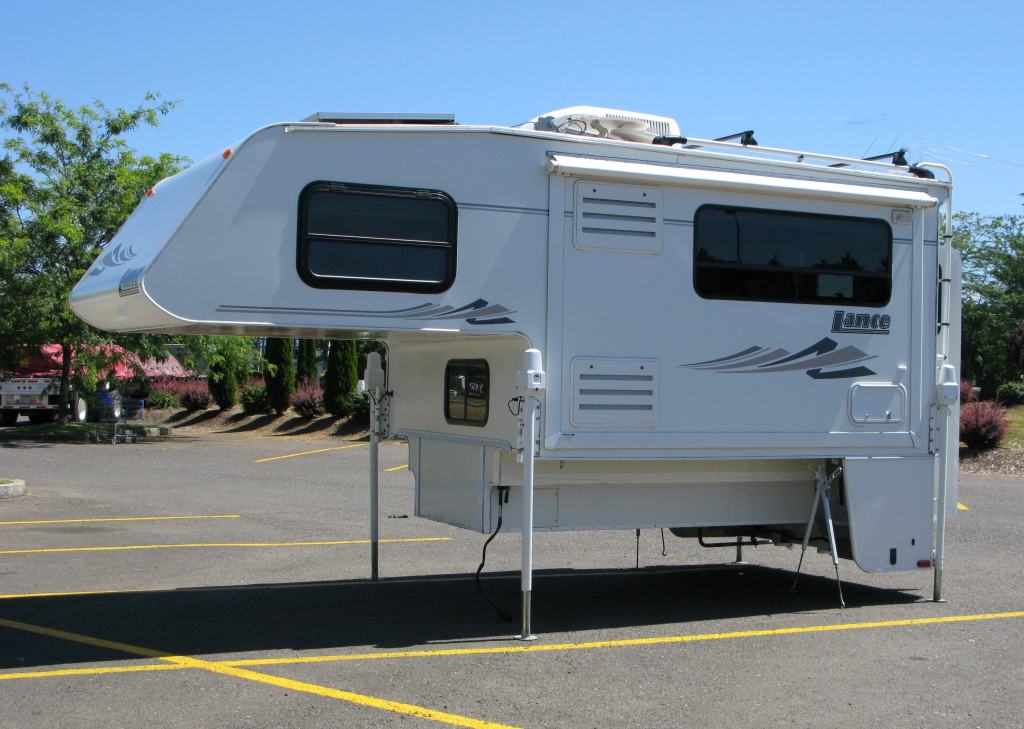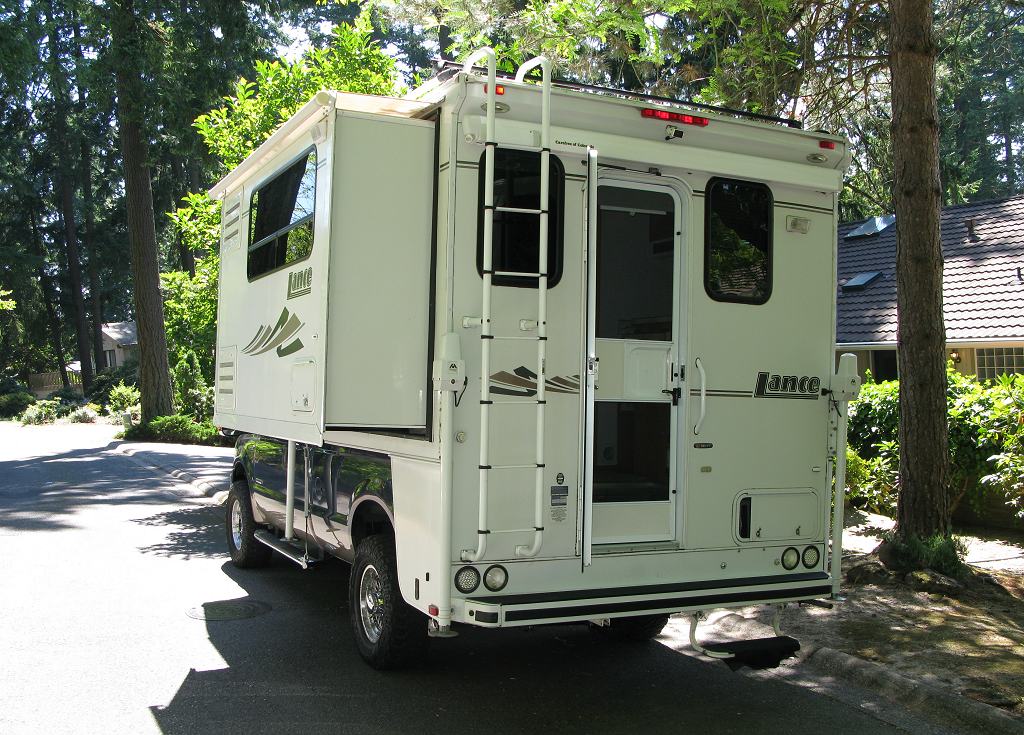 ---
Lance Max 981 Camper Interior shots
This is the page for the 981 from the original 2005 Lance Camper brochure
See the complete 2005 Lance Max 981 Camper Brochure in PDF format.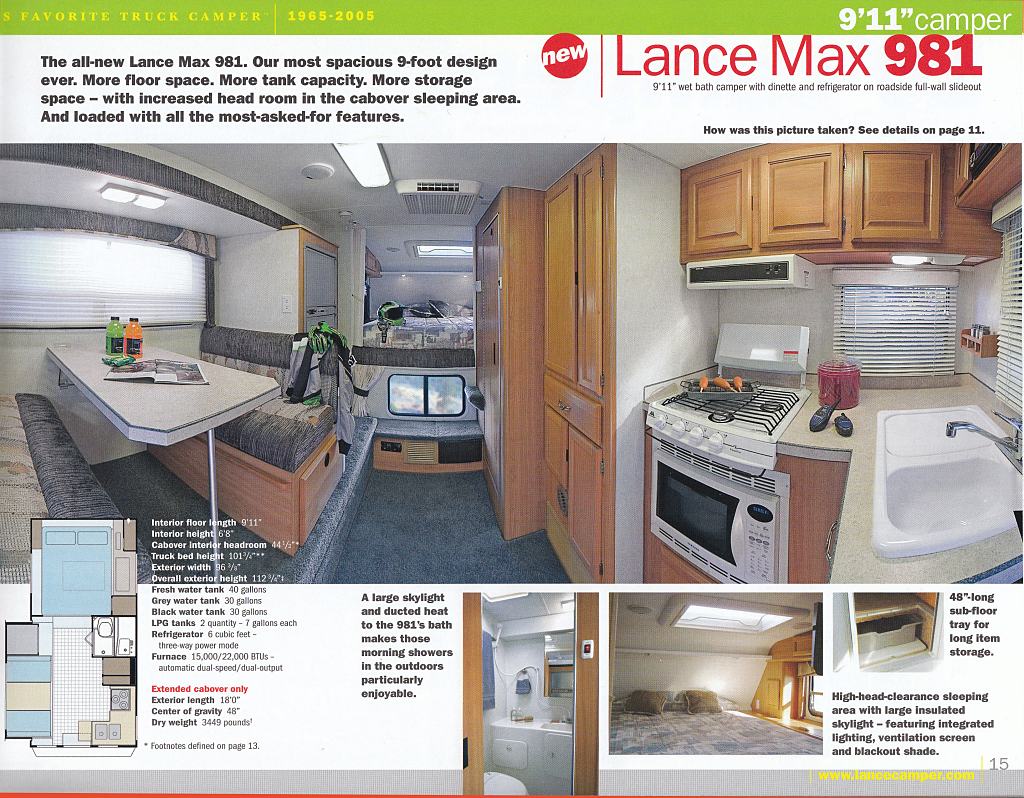 The following are all actual interior shots from our camper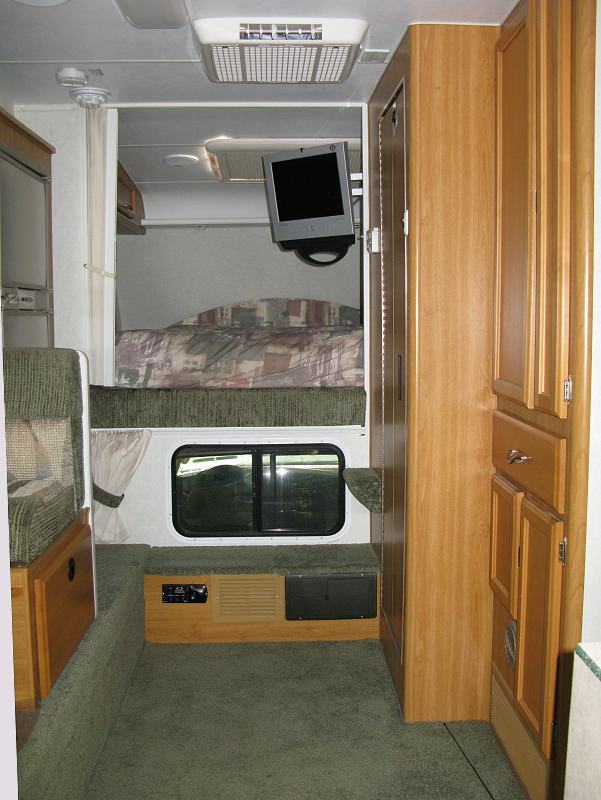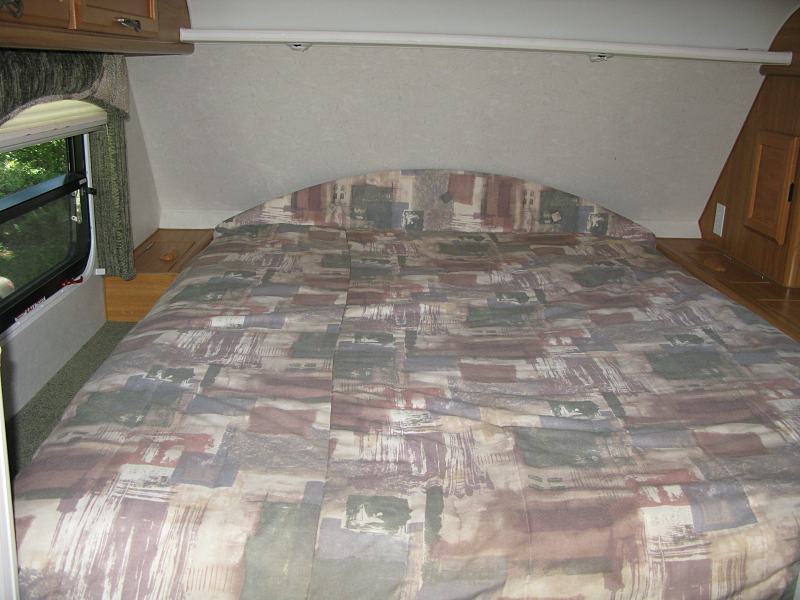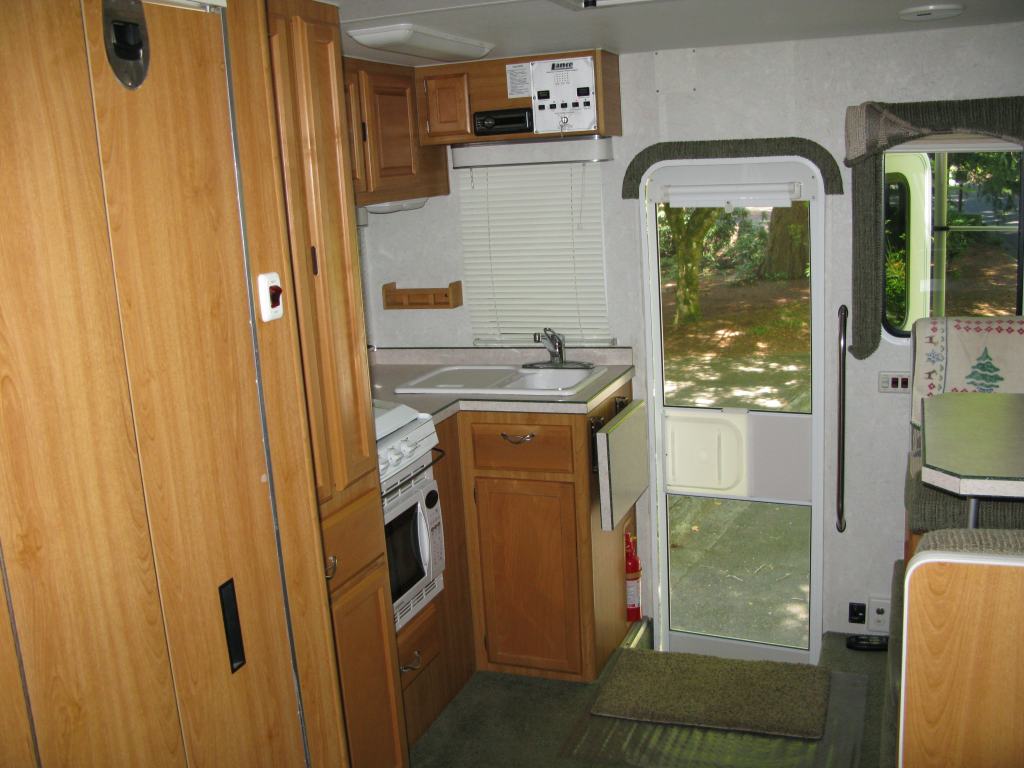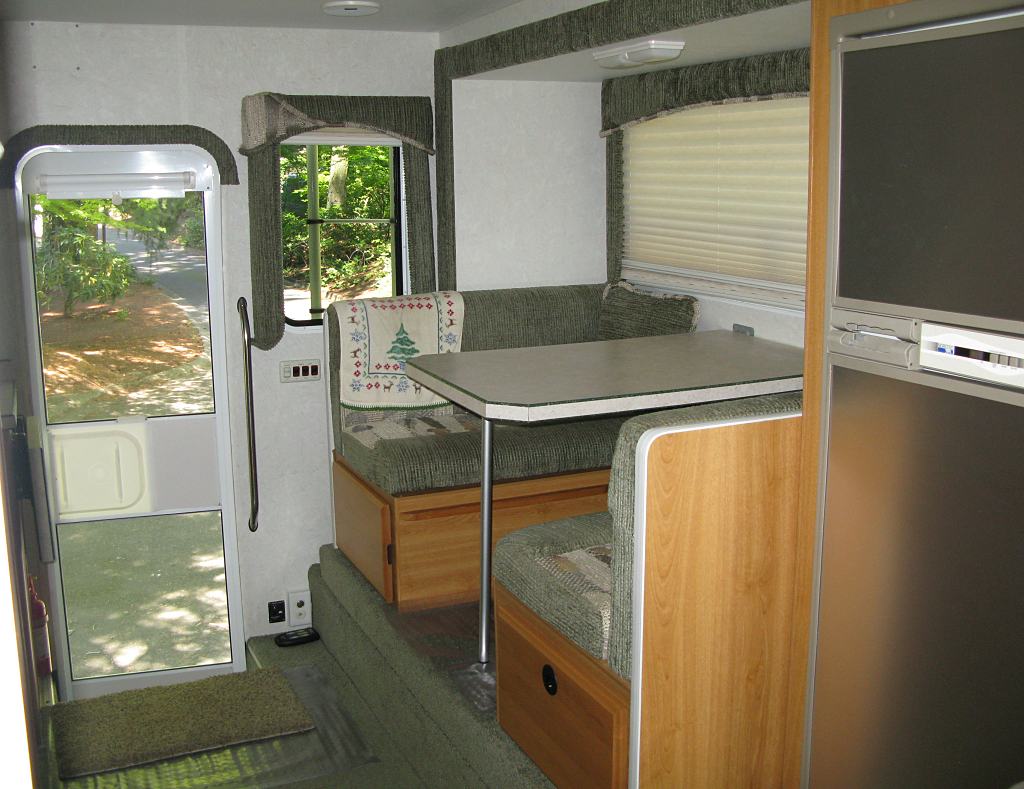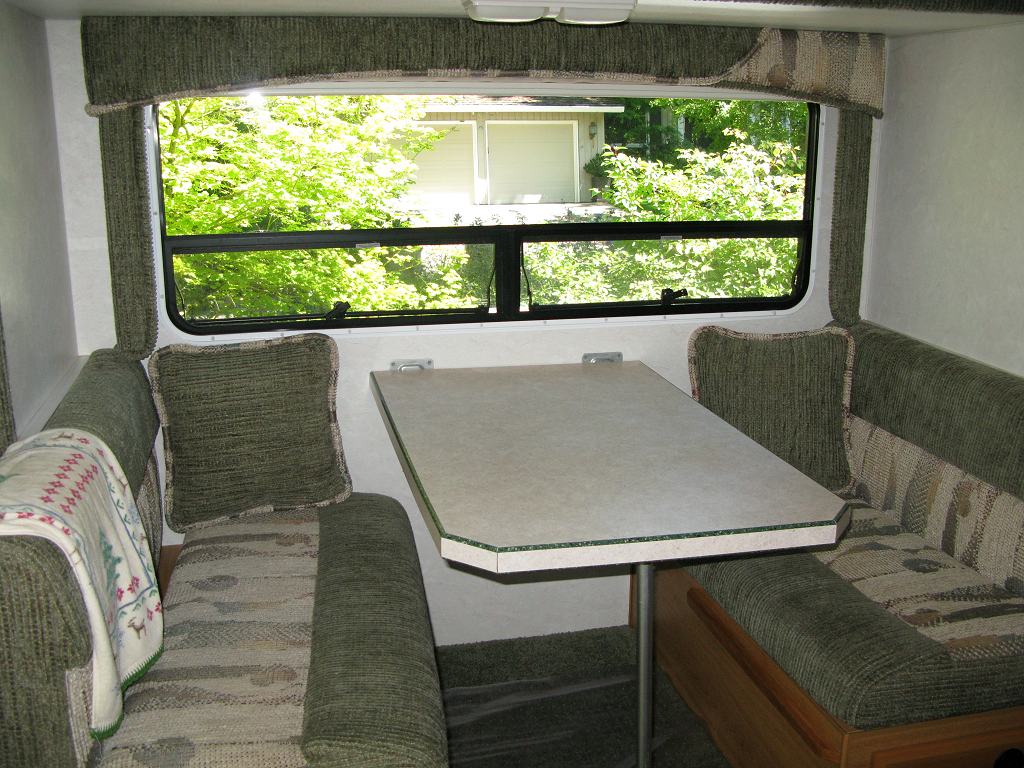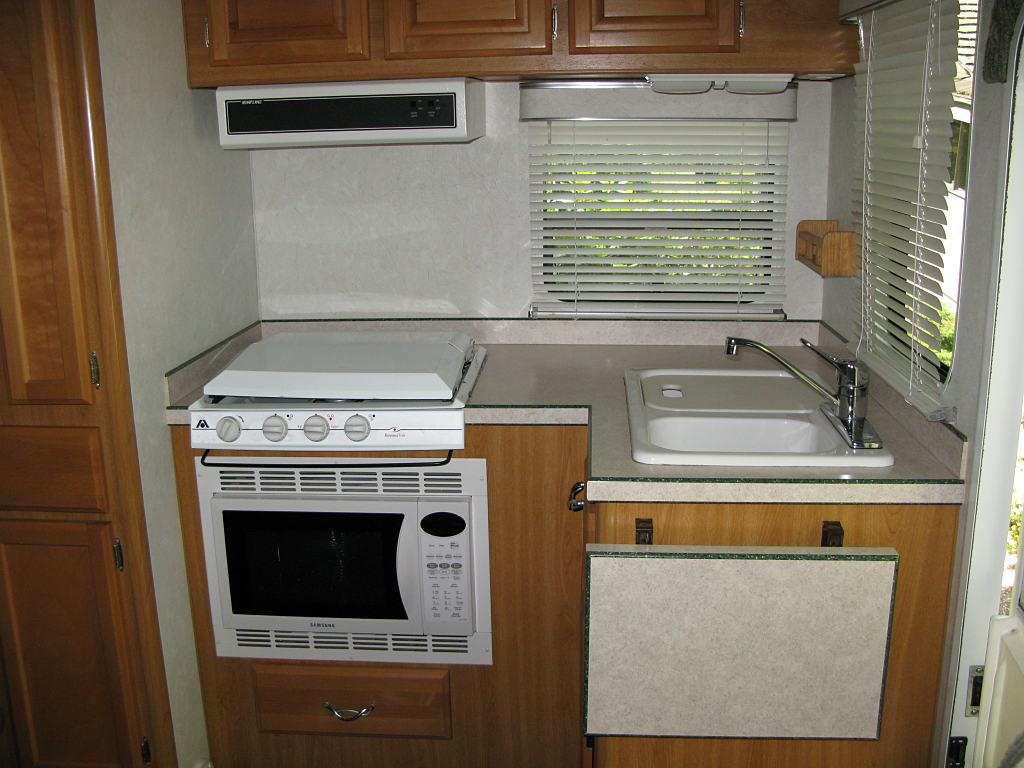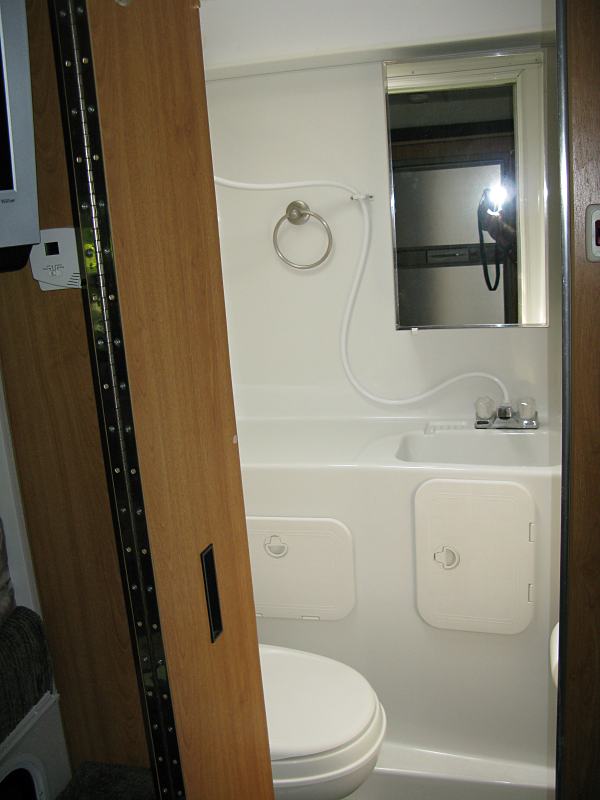 And here we are with the Anne Marie in tow, our lovely Catalina 22 sailboat that we will tow to lakes around the country